It's December!! Can you believe it?
My ten favorite things about the Holiday season are:
10. Christmas carols! You know 'em, you love 'em, you know you love 'em.
9. Holiday flavored coffee creamer: Sugar and Spice, Gingerbread, Eggnog, mmmm... drooool...
8. Scarves. Even in the SoCal climate, they're a fashionable winter accessory.
7. Christmas cards!! I NEVER get snail mail anymore - except during the holidays.
6. Cookies - gingerbread, sugar, peanut butter chocolate... you're
supposed
to pig out!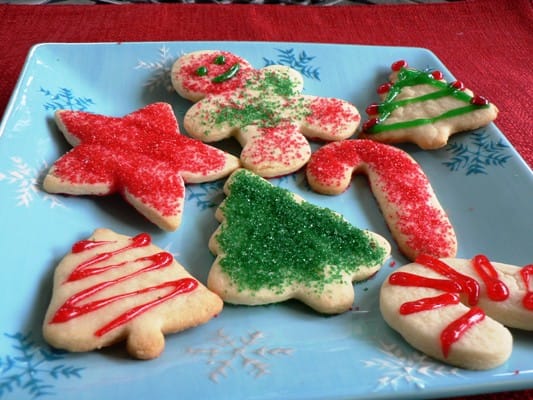 5. Presents - I love the surprise of unwrapping something mysterious.
4. Twinkly Christmas lights. Everywhere.
3. Everyone says "Merry Christmas" or "Happy Holidays" -
everyone
! To
strangers
! Even in
LA
!!
2. Presents - I LOVE giving someone that perfect gift & seeing their face light up!
And the #1 thing I love about the Holiday season is... (don't judge)...
1. Cheesy Lifetme/Hallmark Channel made-for-TV Holiday movies!!!!! * I know, I know, it sounds so lame, but there is really nothing better than curling up on the sofa on a cold winter night with a hot chocolate (or glass of red wine), snuggled up in a blanket with a you-know-how-it's-gonna-end-but-it-still-warms-your-heart-makes-you-giggle-and-probably-makes-you-cry-a-little movie. Don't knock it 'til you try it.
I am so grateful & happy that it's Christmastime!!!
*Actually, my real #1 favorite thing is spending time with (or at least connecting with, if I can't physically be there) the people I love the most. But that's a given. :)
What's your favorite thing about the Holiday season?